In sunlight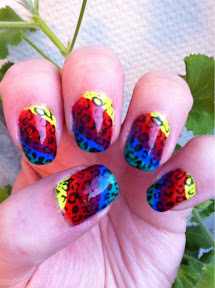 In the shadow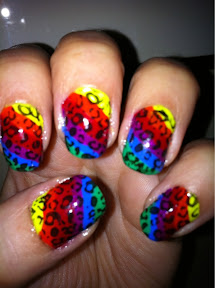 With flash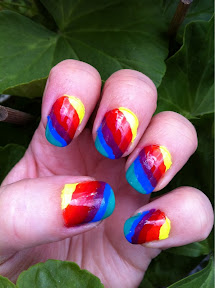 Before the print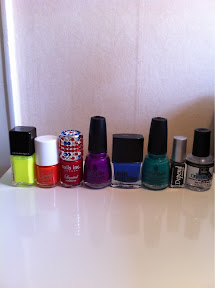 These nails were so easy and fun to do!!
I just did stripes with the different colours, then I put on a top coat to make them melt together a bit.
Finally I stamped on a leopard print with Konad nail stamping kit. Plate M57. (And then two coats of top coat of course ;))
The polishes I used were (from left to right on the photo):
Illamasqua, Rare
Victoria Secret, Orange
Nails Inc, Will
China Glaze, Flying Dragon(neon)
H&M, Blue my mind
China Glaze, Four Leaf Clover
Depend no 39 for the print
Out the door as top coat (best top cost EVER!!!)
I'm doing these again!!
(And I don't say this often! :))